Outdoor Advertising, such as transit ad, is effective because it is difficult to ignore. It is also memorable. Capitol Communications Group found that 81.7% of those polled recalled images they saw on a moving multi-image sign. This is compared to a 19% retention rate for static signs.
ADVERTISING ON BUS:

A system with over 5000 bus (3000 buses in Ho Chi Minh city and about 2000 buses in Ha Noi).
Total number of passengers per day is up to 3,000,000 per day and it continue to rise. Travel demand of the population in the city is increasing year by year, number of bus users increased by 4,2% from 2013 to 2014. In addition, Government will set goals for the bus and metro to become the main way of transportation in the city to limit environmental pollution.
High interaction time with a variety of audience ( minimum from 5-7 minutes).
Moreover, we exploited to advertise on intercity bus to meet considerable requirements of all campaign.
Wall of the bus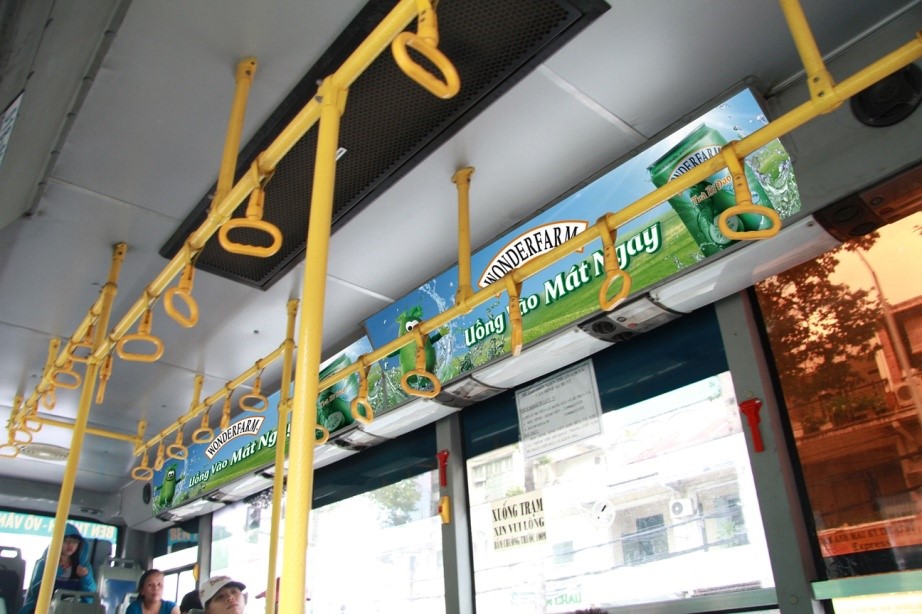 Exit door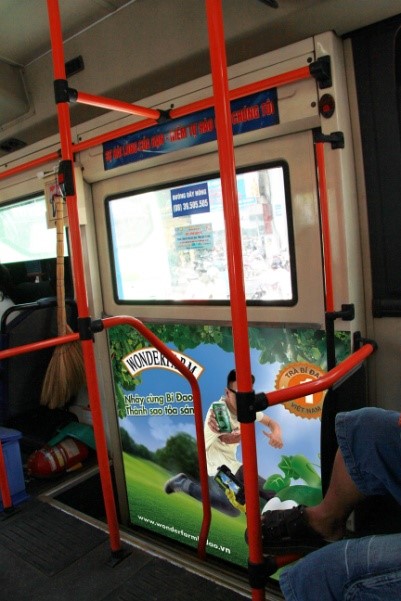 On glass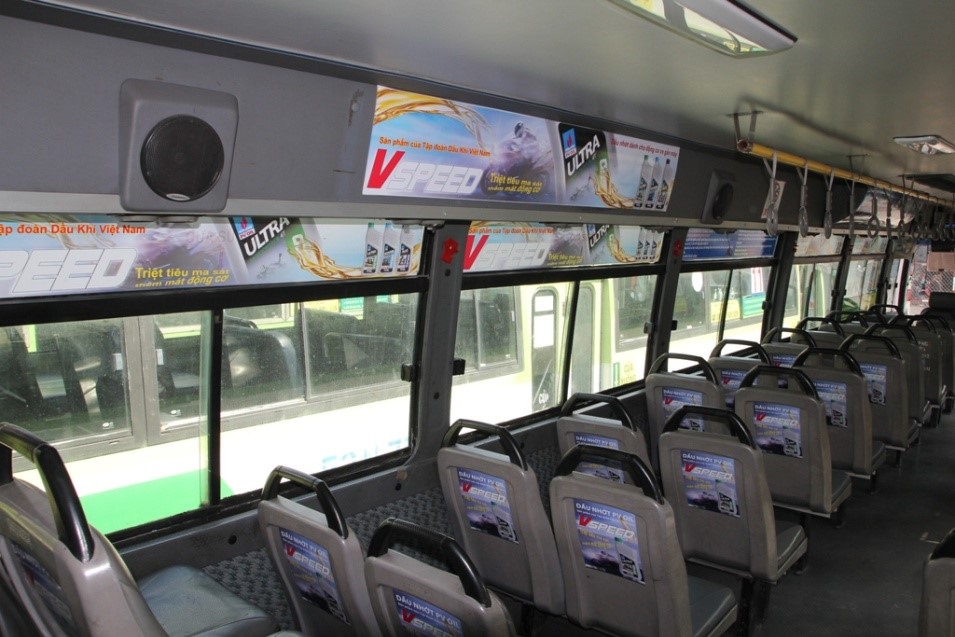 Handholders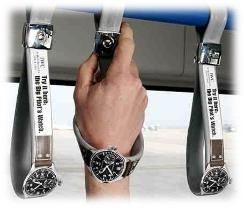 Outside of the bus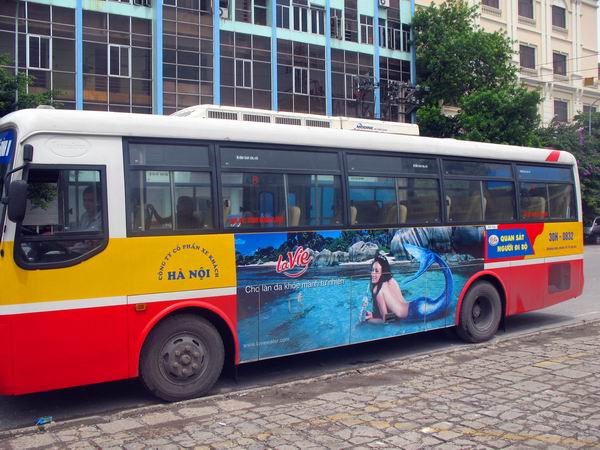 In addtion, we are now providing some formats on inter-provinces coach – Phuong Trang as below: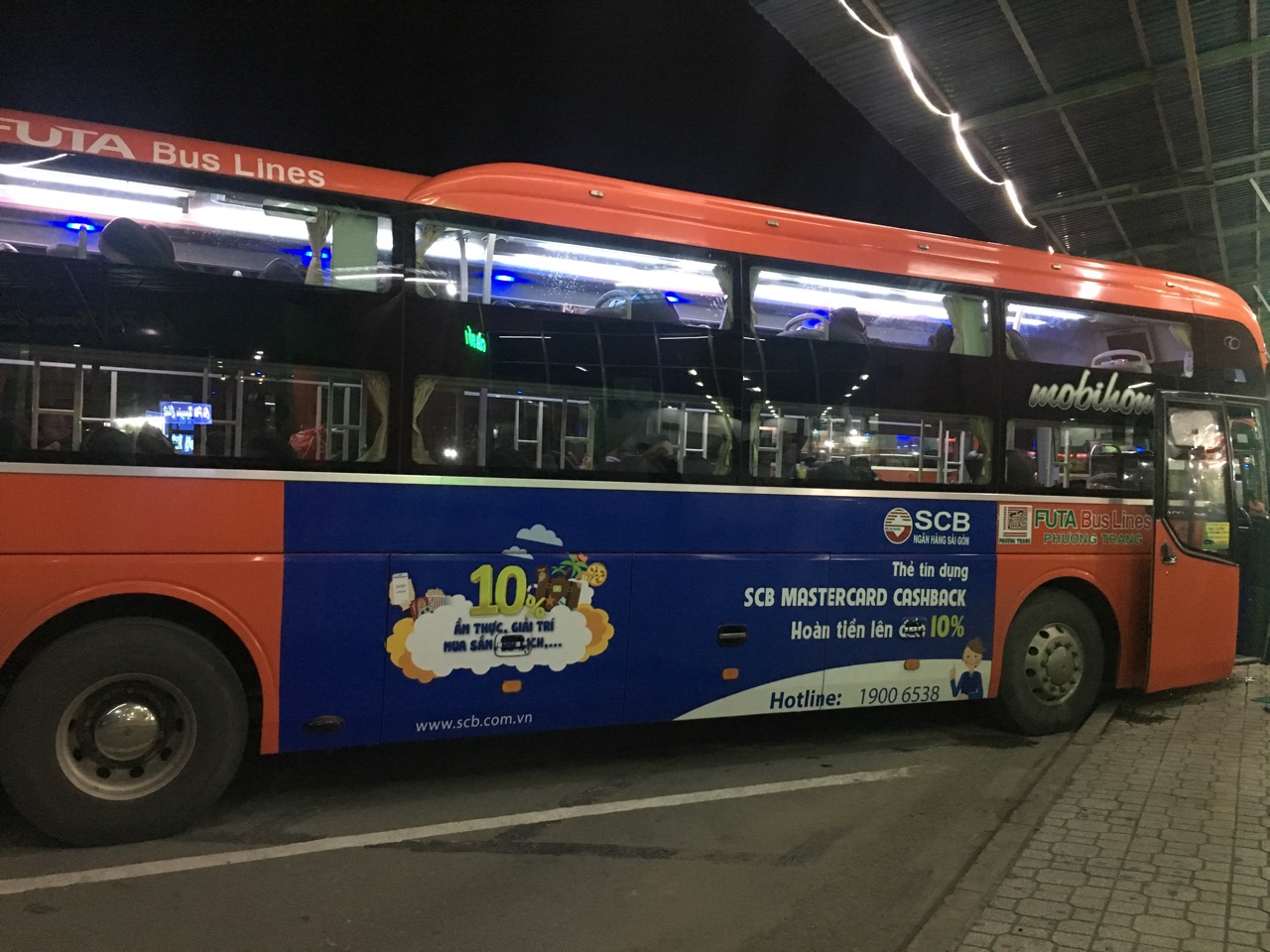 There are other forms of advertising such as advertising on taxis, advertising on the airplane, please kindly contact us for further information.