Outdoor billboards in Vietnam have a total of 17,135 large-sized signs and are most concentrated in 4 big cities Ho Chi Minh, Hanoi, Da Nang, and Can Tho. So what is outdoor advertising? How many types are there? Why choose this form of advertising? We invite you to learn with Shojiki:
Any business wants to own a certain success in the market. To be able to commercialize the product; service widely, it is imperative to have customers first and foremost. So how do customers know your brand?
Of course, there are many ways to communicate; However, not all types are suitable. Guess if a brand appears around your life; be present the moment you leave the house; right on the street you pass by; at the place where you stop at the red light;… how many customers will remember?
Yes, this is OOH (outdoor advertising) or commonly known as Outdoor Advertising – A type of advertising that is neither new nor old. So what is an outdoor billboard?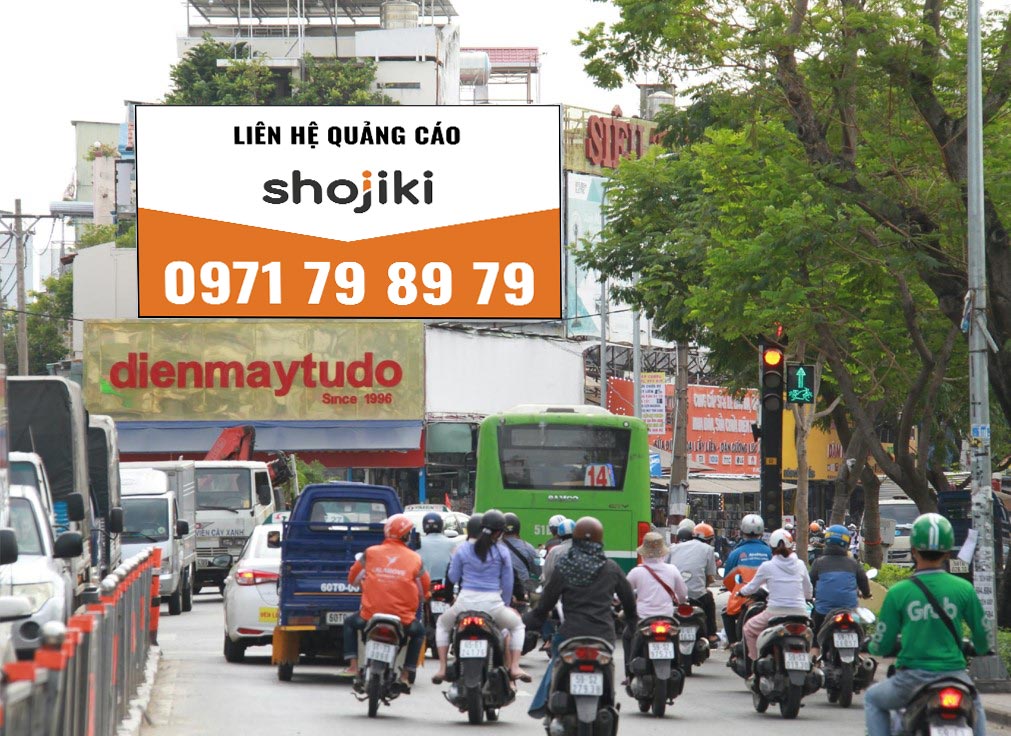 1. What is an outdoor billboard?
Billboard Is a type of signboard containing images and promotional content for the product; services or communications for the brand. Usually they are placed in crowded places; is a form of advertising to reach the masses directly.
There are many different types of billboards corresponding to many types of sizes. Depending on that, the materials used to make the signboards are also different; depends on the aesthetic of each brand and the conditions that they offer.
2. Traditional types of outdoor billboards
Billboard – Single-post billboard and wall-mounted billboard
Billboards are large billboards; often found in large spaces, the billboard's structure is a pillar buried deep underground, so it is suitable for locations with large areas; clear, unobstructed vision, they occupy a lot of waves in suburban areas such as highways and national highways.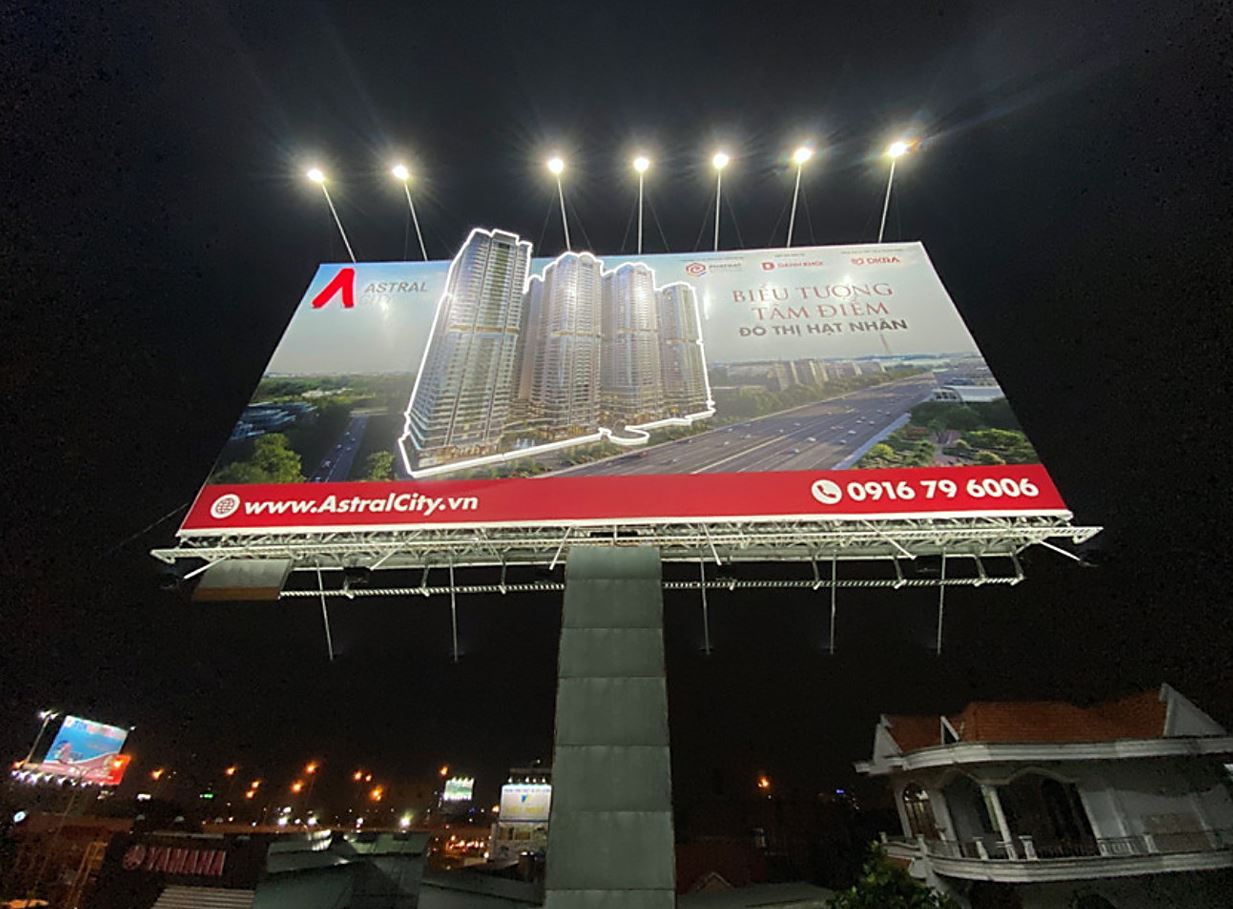 Billboard often has many sides divided into: 1 side, 2 side, 3 side, this is the biggest plus point when passersby can see the advertisement from many sides.
Panos are large billboards clad on the facades or sides of high-rise buildings. Like billboards, it is placed in densely populated places to attract people's attention. However, the panel usually depends on the size of the building in which it is constructed.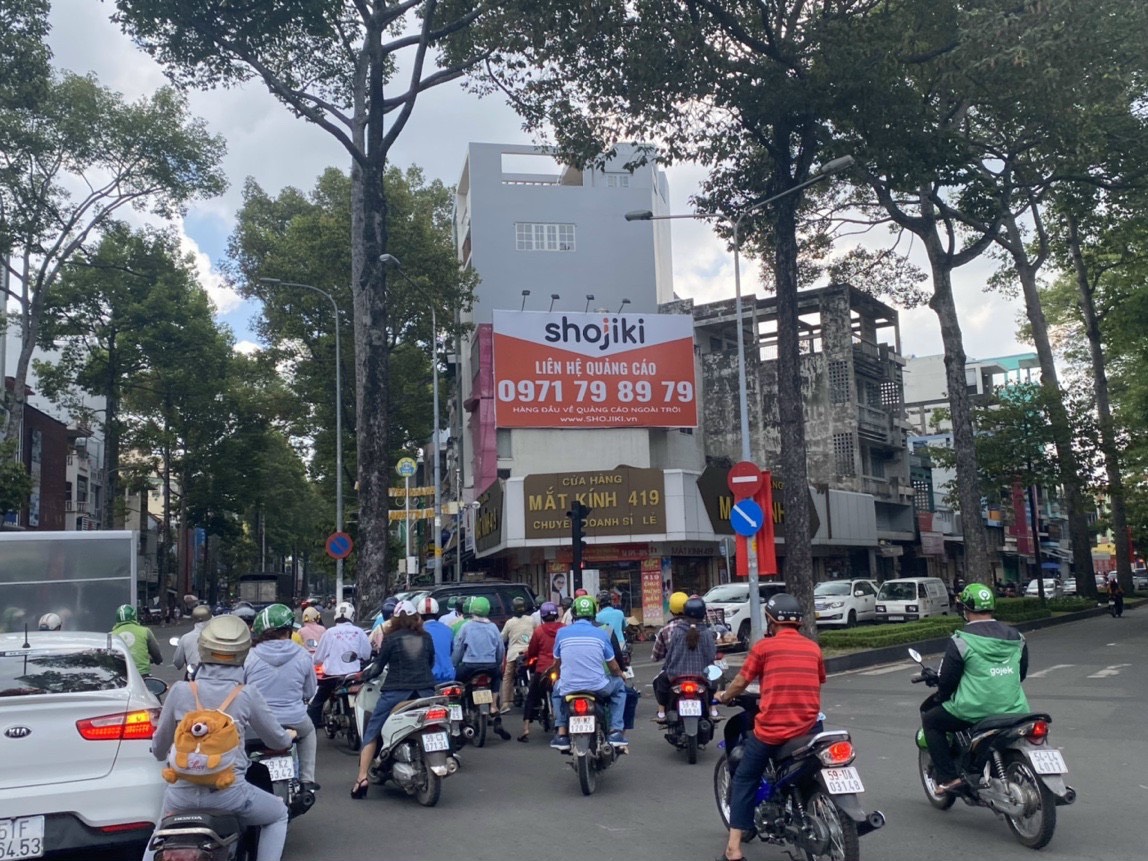 3. Why choose outdoor advertising?
It only takes 3-5 seconds for a pedestrian to interact with a billboard when running on the road and an average of 15 seconds when stopping at a red light. The benefits that it brings when images constantly appear in familiar locations, or on many routes may surprise you.
It is impossible not to see: we will always see them passively, you cannot close your eyes when moving on the road. Outdoor billboards are always around us. Even the moments when they are accidentally seen make consumers remember every time they pass by.
Reaching a wide range of customers, diverse industries.
The frequency of occurrence is high and repeated continuously many times.
The message conveys clearly, concisely, and easily increases brand recognition in the eyes of consumers.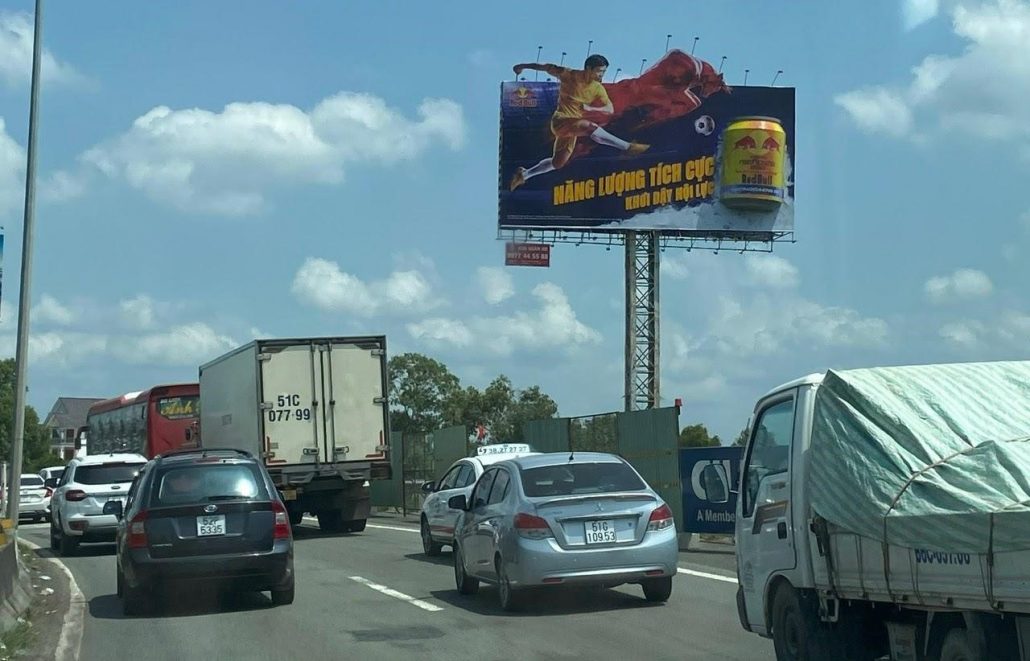 5. Prestigious outdoor advertising rental and construction unit in Vietnam
Vietnam currently has more than 17,000 large billboards and is concentrated in four big cities: Hanoi, Ho Chi Minh, Da Nang, and Can Tho. We – Shojiki is a unit specializing in providing advertising services on billboards throughout the country from the provinces of the Southwest, Southeast, Central, to the North.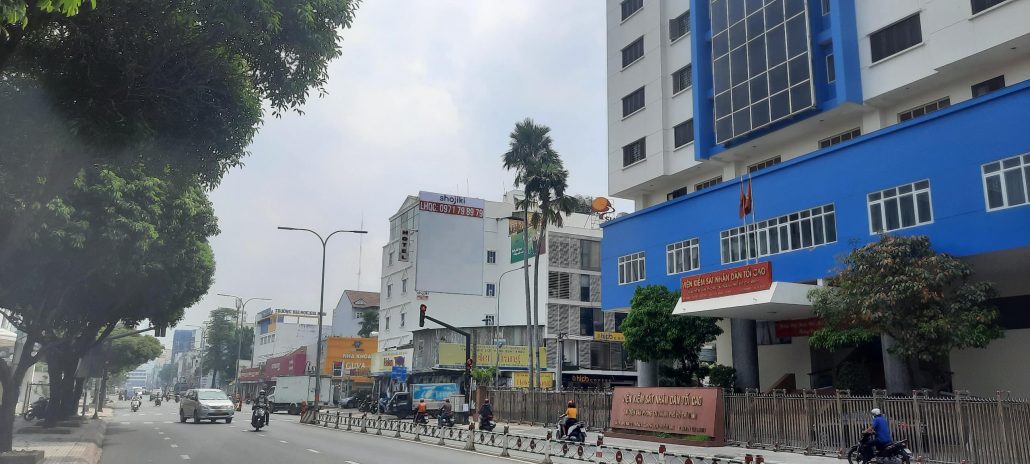 Some of the "prime" locations of Shojiki can be mentioned here:
In order to bring you more choices, Shojiki is confident to be the unit that responds and helps you spread strong messages to customers most effectively. Let us be the first choice in your communication campaign and bring value to your business.
How do your ads appear on outdoor billboards?
SHOJIKI Advertising Joint Stock Company – is proud to be one of the leading advertising agencies in Vietnam. We are committed to bringing you the most prestigious and effective advertising service along with:
Support service GENERAL CONSULTATION of advertising strategies
SUPPORT SERVICE FOR DESIGNING content, advertising images
The construction team deploys the advertisement FAST and ONLY
WARRANTY mode for the duration of the campaign
Attractive DISCOUNTS and SALES for customers
In addition, you can learn more about our other forms of outdoor advertising:
Outdoor LED Display
Signboards, billboards, panels
Airplane advertising
Service of gluing ads on taxis
Bus
Super app Grab Ads
Advertisement at gas station
Grocery store
You can survey prices and buy signs online at: WikiOOH
We measure the effectiveness of your outdoor advertising at: Compass Tech