TRANSPARENT SCREEN TRP
TRANSPARENT SCREEN TRP
In 4.0 technology era  , along with the breakthrough technology services come along. And one of the HOSTEST TECHNOLOGY in the advertising industry is the transparent screen TRP.
Vậy, WHAT IS TRANSPARENT SCREEN TRP
Transparent screen is a projection system that includes TRP film affixed to the glass surface, the projector is placed behind and broadcast from NetTop.
This technology is suitable for presentation in showrooms, museums, retail stores, cinemas, commercial centers …
Instead of using traditional advertising methods such as banner, standy, sticker, … now, you can use the presentation solution for the transparent screen TRP with great utilities:
Various forms of presentation: 3D images, slides, videos, TVC … with vivid visual effects
Change advertising content easily
Can rent by hour, by month
Save advertising space for stores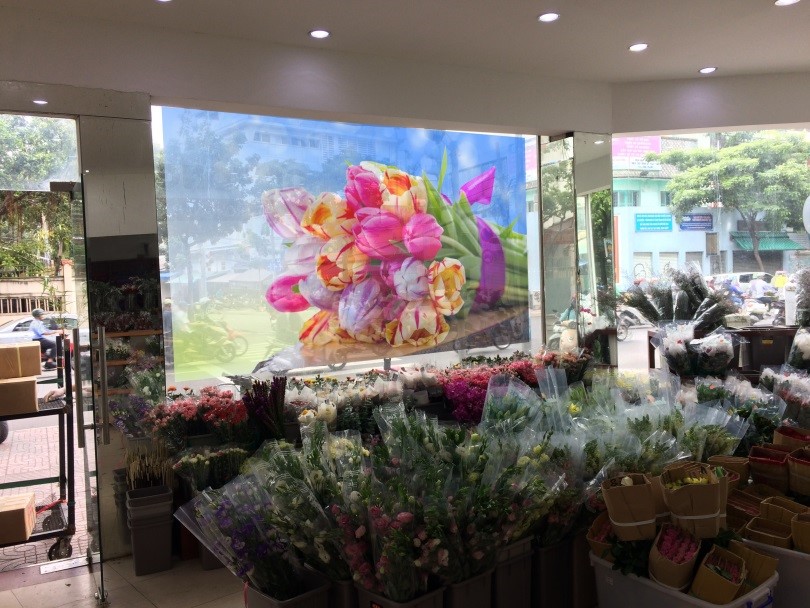 The display is much cheaper than plasma, LCD and LED displays
More specifically, TRP film also allows the projection of images on the glass by stransparency UP TO 92%, without hindering the vision of customers on the street and in-store employees. With the effect: the greater the distance to the glass – the clearer the image draws attention. Thus, the more customers get closer to the store, the more transparency the product means, which means customers can see the product inside the store.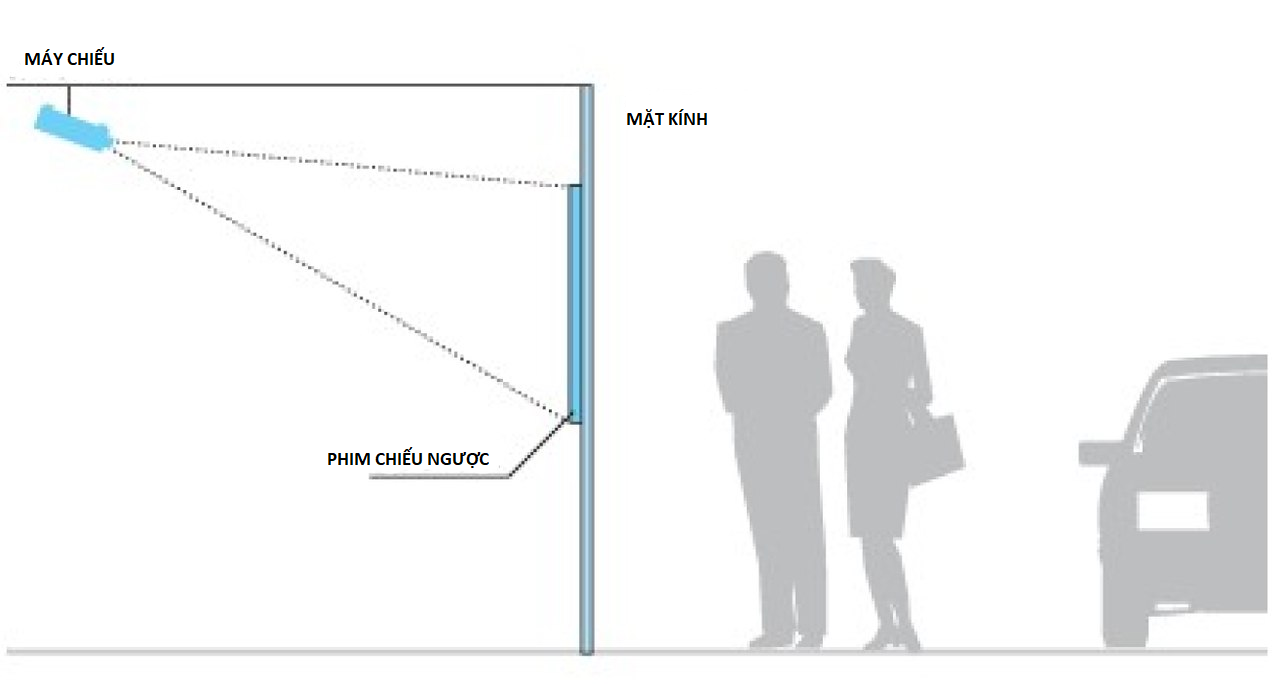 SPECIFICATIONS
Total area
13 m2
6 m2
4 m2
Distance from projector to glass (m)
7
5
4
Projector type
Laser
Brightness/m2 (Lm/ m2)
> 1000
Resolution
WUXGA: 1920×1200, 16:10
Contrast
2,500,000 : 1
Colour Reproduction
Up to 1.07 billion colors
High Definition
Full HD
Legth of life (hour)
20,000
The projector model will be selected according to the project to ensure brightness above 1000 Lm / 1 m2
   HOW TO USE TRANSPARENT SCREEN ?
Please contact us – SHOJIKI Advertising Joint Stock Company – is proud to be one of the leading advertising units in Vietnam. With the authorization from reverse projection agent in Vietnam, we are committed to bringing you the most prestigious and effective advertising service together with:
GENERAL CONSULTING support services advertising strategies
DESIGN SUPPORT SERVICES content, advertising images
Construction team carries out advertising QUICKLY and TRUE (5 days)
WARRANTY MODE up to 12,000 hours during the campaign
Prefer attractive promotions and CONCEPTS for customers
In addition to Stransparent screen; We also own the latest interactive advertising equipment system on the market today:
Holopyramid
Virtual marketing staff
Interactive kiosk
Transparent Matrix
Interactive floor
Holo refrigerator
Hologram fan
Transparent screen with many modern technologies
Contact us for advice immediately!
Address:           80 street 17 (near Nguyen Quy Duc street) An Phu ward, District 2.
Hotline:         02862758600
Email:           info@shojiki.vn
Website:        shojiki.vn