3-DIMENSIONAL HOLOBOX
Nowadays, in advertising industry, organizing events, performances, with the help of holographic technology, has created many impressive effects, improve efficiency and aesthetic reminiscent of the audience for the product images, services or events.
3D image displayed is really not so new in our modern life, especially in movies industry. But for a product totally new – as 3D Holobox – by using Holographic technology, will definitely bring a lot of curiosity and novelty to the public as well as viewers.
With stunning visual effects, it will quickly become the focus of attention at the store or exhibition areas, increase brand awareness. We can say, with this form of advertising, it will create enormous attraction effects from surrounding and mesmerizing countless of potential customers.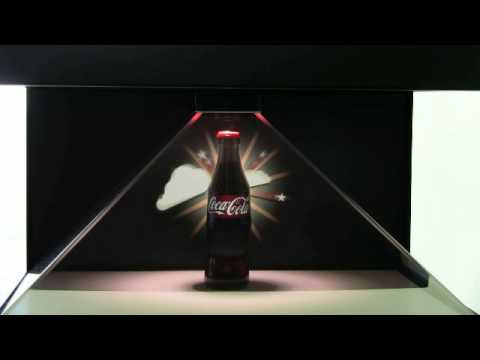 Or
Outstanding features:
– Visually vivid product
– Combining 3D display with the physical product.
– Picture quality, honesty
– Increased brand awareness
– "Plug and Play" easyily set-up
– Easy to change content remotely
– Diverse size: small, medium, large.
– Elegant design, attract customers curiosity.
– Adjust sound, brightness easily.
Example video:
Display areas:
– POS (Point of Sales)
– Events
– Hotels
– Fairs and exhibitions
– Welcome Room
– Shopping Mall
– Product Introduction
– Museum
– And a number of other areas,…
With this pioneering product, we are confident of bringing effective surprise for your campaign. Please contact us for advice!