Vietnam's streets are always busy and filled up by vehicles, even day or night and mostly at rush hour. And we have the number of vehicles in Vietnam is 9,000,000 vehicles and by TNS research, in Vietnam, 80% of population prefer to go out of home even in working day or not. The most you go out the most you consume gas.
Some quick interesting calculation:

At least, we visit a gas station two or three times a week to fill up gas.
We spend average 30 second to 2 minutes to fill up gas at a gas station.
About 3000 – 6000 visitors per day at a gas station, equivalent to 350,000 visitors/month/Gas Station.
And we get the most essential point of a marketing campaign : is to attract a numerous audience by your campaign at OUR GAS STATION NETWORK.
Our Gas Station advertising network covers around 400 Gas station in Ho Chi Minh city and Ha Noi divided equally to all region/ district. We expand our network to others cities depend on demand of client.
Most of our Gas Station installed in premium location with frequently high traffic.
Your campaign will appear with a mini billboard in each Gas Station in center of the city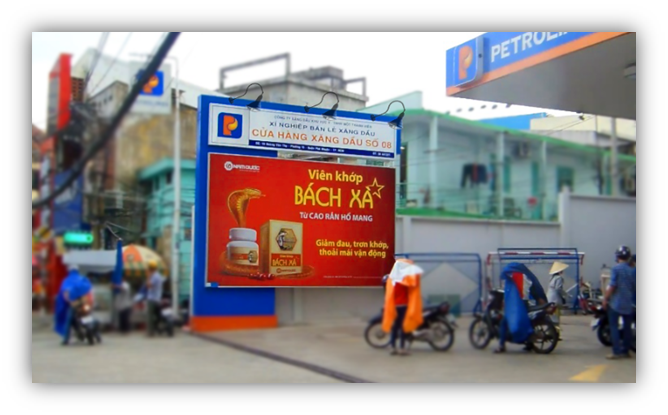 And it's easily combine with other marketing solution to promote your campaign (Event, Activation, Free sample,…)
Combine advertising with Vietwash system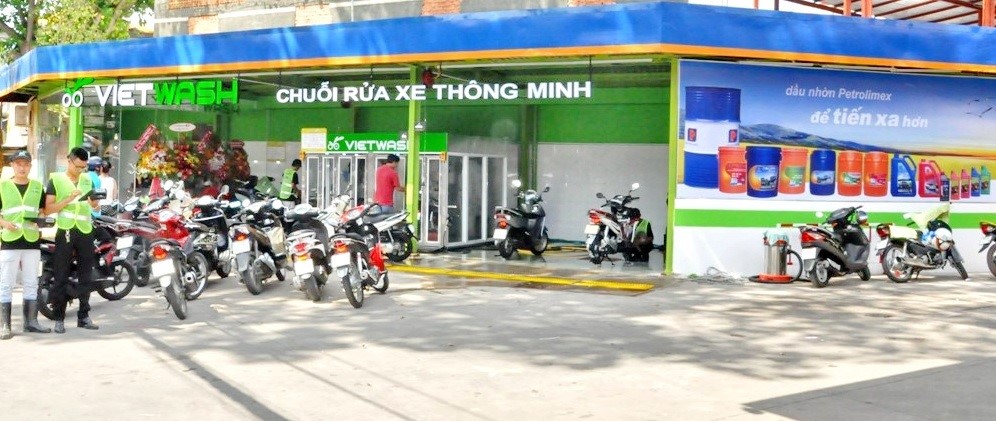 There are other forms of advertising such as advertising at Point of Purchase (POP), advertising on taxi.
Please kindly contact us for further information.